International Girls Day - 10 books I want my daughter to read
I have a 3 year old daughter. She is adorable, funny, stubborn, smart, and silly. I don't want her to ever think that she CAN'T do something simply because she is a girl. And as a Library Lady, I'm going to make sure that she (and her big brother) have great books with great heroines to read.
For International Girls Day, here are 10 books I want to make sure she gets to read: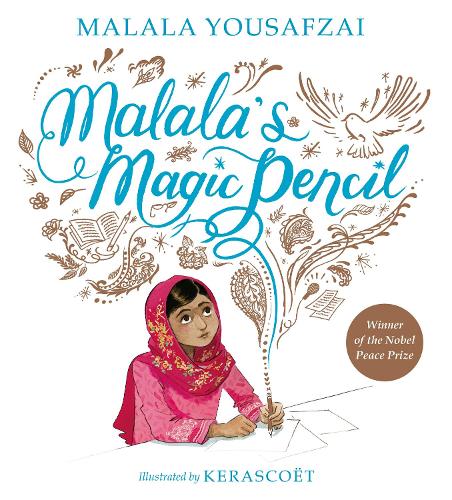 Malal Yousafzai is a role model I definitely want my kids to learn about, While her memoir is a little advanced for them,
this picture book
is a great introduction to who she is, what she stands for, and why it matters.
This book
gives lots of examples of women role models. I love the idea that she can be exposed to lots of different women in one page summaries!
"She Persisted"
has become a phrase synonymous with strong women, and I want both my daughter and my son to know that it is okay to persist when you believe in something!
I actually have
this book
in my library, and I love how it introduces the concepts of immigration, child labor, and unions, as well as an information section at the end about the history of the garment industry in the United States.
I have
this book
as well, and while it looks like a picture book, it is actually written at quite an advanced level. I think I could read parts of this aloud to my 6 year old son and he would enjoy it. This will definitely be a book I have around for them to look at and read as they get old enough to understand and discuss the issues in it.
This book
is on my library list - We were all pirates for this past Halloween and I want my girl to know that she can be a pirate too - and can be the pirate in charge!
The world fell in love with
Wonder Woman
this past year and this looks like a wonderful introduction to her story!
A story about being creative and making your mark,
The Dot
has even sparked a day of celebration -
International Dot Day
- celebrated on September 15!
My husband and I love to dance and we love Celia Cruz -
this book
looks beautiful and I love that it is in English and Spanish! I can see our family reading this book and then having a dance party listening to Celia's music!
_____________________________________________________________________________
I highly recommend
The Mighty Girl
for books, toys, and all things for smart and courageous girls!
What books do the girls in your life love??